The day that we have all waited for 1.5 years for, is finally here!! Skater XL 1.0 is now available! This is such an amazing milestone to reach and we're so humbled to have discovered how many skate game fans out there shared our dream to make a skateboarding game which evolved the genre and finally gave you the control you always wanted.
We would not have gotten to this point without all of the Early Access supporters that have given critical feedback and created the ecosystem and community that been built around Skater XL. This has truly been a team effort and it's been amazing to be a part of a community that has rallied to both bring back and advance this genre a huge step forward.
HOW TO ACCESS THE 1.0 GAME:
If you are new to the game, welcome to the world of Skater XL! We are stoked to invite you to the evolution of skateboarding games! Simply buy the game on Steam now, grab your board and let's go!!!
If you purchased Skater XL in Early Access, you will receive the 1.0 content update automatically at no additional costs. As part of the transition, the Early Access branches will be removed and all users will now be using the single 1.0 version of the game. If your game does not automatically update, close the Steam client and reopen it.
With the launch of 1.0 we can't help but reflect on the goals that we set out to achieve when we first started asking ourselves 'what would a skateboarding day look like today, if it was designed from the ground up?'.
The answer to that question came largely down to evolving the controls into something that transformed the game into an expressive tool, one that gave you the freedom to build and express style and skill in your own way, and that really felt like skateboarding.
Skater XL is designed to be fun in the same way that skateboarding is fun. The core of the gameplay is designed more as a creative tool than a traditional video game with pre-set challenges to complete. The game is unique in that it doesn't actually have any tricks programmed into it, only control of the movement of the board through the thumbsticks. Each thumbstick is connected to the character's corresponding foot — the right stick controls the right foot, the left stick controls the left foot.
This control scheme is consistent through all parts of the gameplay, making it easy to learn and rely on when inventing new tricks and movements.
There are a range of basic movements, with a ton of freedom in how they are performed. Skater XL uses physics controlled by the sticks to drive all movement in the game, which is a huge shift from traditional 'canned animation' based systems which all past skateboarding games have been based upon. Precise movements made through the thumbsticks will make your tricks look and feel different each time, adding a level of expression, personalization, and style to the gameplay. There are so many ways to combine and style the same few tricks, and there are endless tricks possible in Skater XL.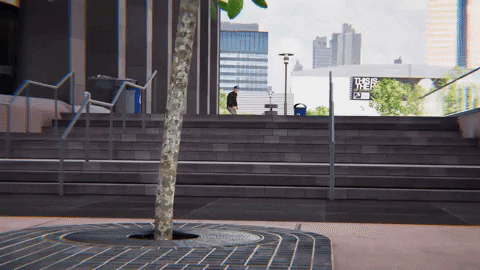 The resulting gameplay is very much free-form, sandbox and creative in nature. Think of it more like a musical instrument than a conventional game.
And while much work was put into pushing and evolving the controls and game mechanics, careful consideration and testing were put in so that the controls were not difficult to learn. One of our goals in developing the controls and gameplay for Skater XL was to make skateboarding accessible to anyone with even a casual interest in skateboarding. We didn't want the controls to be the challenge of playing the game, but rather have them be intuitive and allow the player and challenge themselves to develop their skills, allowing a huge amount of depth for those who choose to progress their skill-set and creativity. We've seen countless times in testing and through the game's Early Access that once players have experienced the level of control available in Skater XL, they can't imagine ever taking a step back to previous control schemes. It's that satisfying.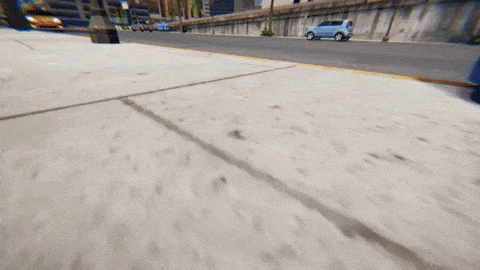 And while the core gameplay mechanic is at the center of everything Skater XL was designed around, the environments, pro skaters, customization, challenge system, and community content provide the authentic window into the skate world that make the game a must have for anyone with even a casual interest in skateboarding.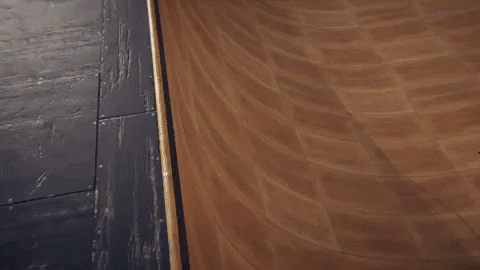 Some of the feature highlights of the 1.0 game include:
Freedom Of Expression – Skater XL's physics-based controls don't have any pre-programmed tricks – only the movement through the thumbsticks. Each thumbstick is connected to the corresponding foot of the skater and as the player moves the stick, the board instantly responds. Much like a musical instrument, the player has complete freedom, whether it be pushing to nail a line or skating free from.
Real Life Iconic Locations – Skater XL levels are all inspired real-world skate areas and designed to ensure a constant flow of skate lines. From the DTLA Map with skateboarding landmarks around the Staples Center and LA Convention Center, to Easy Day High School's sprawling campus of iconic skate spots like the Wallenberg Big 4 and the 'Leap of Faith', to the humongous 'Big Ramp,' where skaters can soar higher than a hawk.
Play As Real-Life Skate Pros – Select from renowned pros Tiago Lemos, Brandon Westgate, Evan Smith, and Tom Asta, all with their own distinct gear that fits their style.
Customizable Characters – The possibilities are endless to personalize the Skater XL experience. Players can customize their entire look, including their skater's gear with different tees, hoodies, hats and shoes from over 30 of the most recognized skate brands like Vans, Santa Cruz, DC Shoes, Independent, Lakai and many more.
Trick Challenges – Hundreds of challenges with progressive difficulties, to help build your bag of tricks as you move further toward the completing them all. Can check off the entire list??
Thriving Community – Dive into a passionate community with more than 100,000 members in Discord (the biggest Discord in the World for reference is Fortnite at 500k, amazing given that Skater XL is still in Early Access!) who create online zines, video parts, fakeskate brands, and hundreds of mods. Players can become part of a bigger ecosystem and join the digital skateboarding subculture where they can share their creativity on the newly launched Skater XL modding hub, Skaterxl.mod.io.
Legit Soundtrack – Modest Mouse, Getter, Interpol, Animal Collective, Future Islands and Band Of Horses headline the distinctive music that blends well with the Skater XL's West Coast vibe and fluid physics-based control mechanics.
We really hope you enjoy 1.0 and again thank the entire community for all of your contributions in getting us to the game you see before you today! While we are proud to stand behind the 1.0 game as a fully featured product, it is also laying the foundation for what Skater XL will become in the future as the game, community and platform continue to evolve.
The future of skateboarding games has never been brighter and we are very excited for the road ahead! Thank you for joining us on this journey! Let's goooo!!! ?
The Easy Day Team